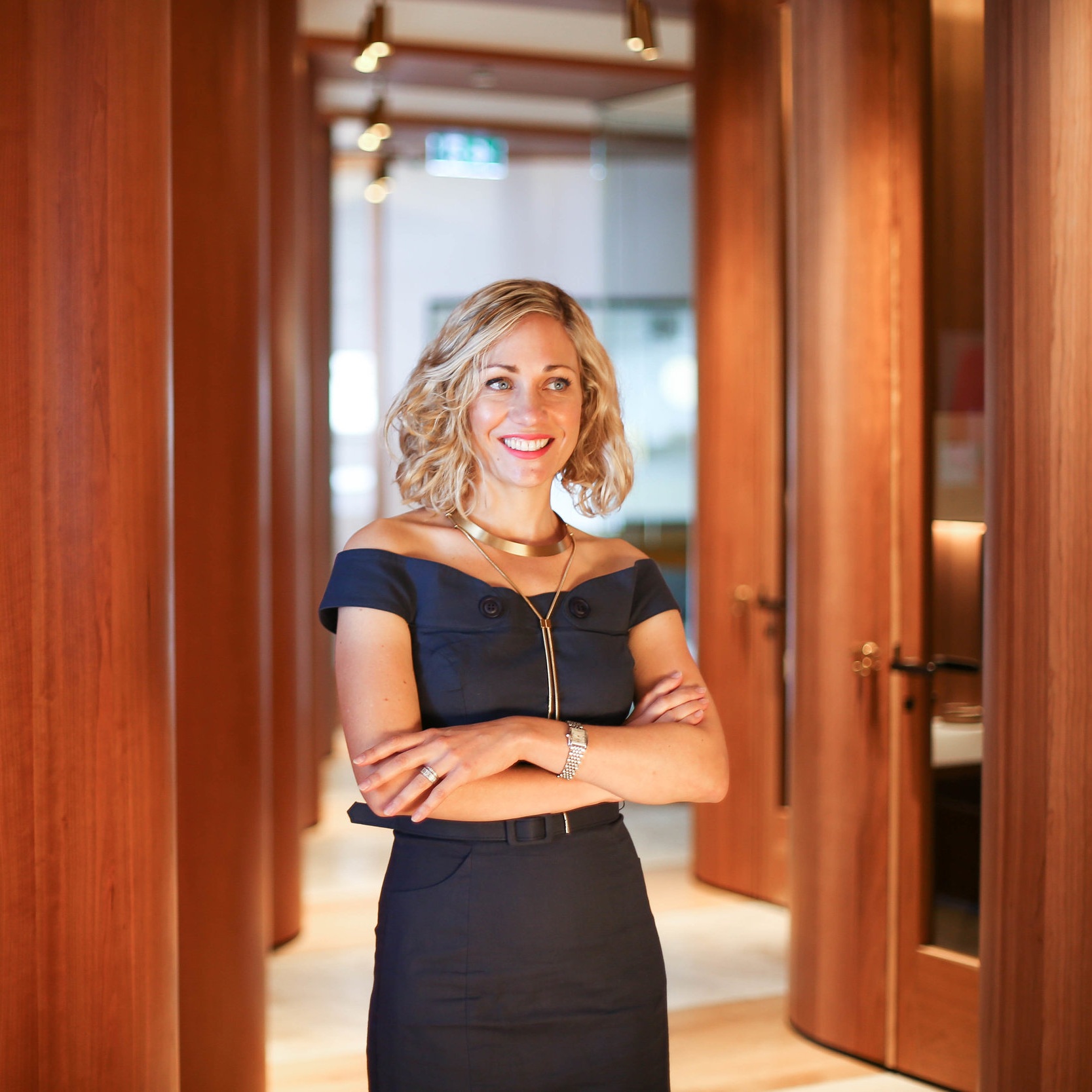 Emilya Colliver is the founder and director of Art Pharmacy Consulting.
An influential member of Australia's creative community, she has been heavily involved in the art world for over 18 years. In everything she does - from strategic placemaking to grassroots projects - Emilya is driven by her passion for supporting Australian art and creative practitioners.
Before launching Art Pharmacy Consulting, Emilya studied Art History in London, where she worked for some of the top art institutions in the world - including Lisson Gallery, Hauser & Wirth, The British Museum, Eskenazi - as well as managing the collection of James Birch Esq.
Emilya's projects have included creating and managing activations for Fringe Festival (2014), launching The Other Art Fair in Australia (2015), speaking at the Global Cities After Dark Conference (2017), acting as a long term MCA Young Ambassadors Committee Member (2013-present), co-founding the Place Academy collaboration (2018), being appointed to the City of Sydney's Nightlife and Creative Sector Advisory Panel (2018) as well as the Randwick City Council Night-Time Economy Advisory Committee (2018), becoming a member of EO Sydney (2019), and now sits as a Benefaction Committee Member for the Biennale of Sydney (2019).
Emilya is also the founder and director of Sydney-based Culture Scouts and Art Pharmacy Online Gallery.
Art Director
Lily Keenan is a professional artist, writer and creative facilitator with broad experience implementing art projects in Australia and overseas.
Lily has shaped her career around the belief that art can transcend cultural and language barriers to be a driver for positive change. She has collaborated on multiple art projects for indigenous initiatives, refugee centres, and homeless communities.
Her career as a practicing artist and professional background in media and marketing allows her to combine creativity with strategic communications to develop purposeful and innovative projects.
Senior Project Manager & Assistant to Emilya
A highly-accomplished operations manager, Hannah Molyneux has a proven track record in successful project management. With experience across operations management, event coordination, strategic marketing operations, and the creation and maintenance of processes, she achieves the smooth running of projects.
Additionally, Hannah oversees documentation of projects; including site inductions, all tenets of OHS, as well as quality assurance; vital proponents of any large project.
A high-level communicator, Hannah is experienced in technical copywriting, strategic marketing operations experience, digital and print production and verbal and online communication.
Director of Operations
Originally hailing from the UK, Giles Colliver attended the Oxford Media & Business School, and England Reigate School of Art & Design.

Giles has done it all, from being a sales executive at BMW to the sales manager of a real estate agent in London, and many years of experience in IT sales and strategy in Australia, his skill set lies in leadership, sales, marketing, and a strong sense of interpersonal skills. Giles now lends all those skills to the Art Pharmacy Consulting team as Director of Operations.

Somehow in amongst building this impressive resume, being a husband, and father to two children, he finds time to drum in a band, is a certified UAV pilot, a PADI rescue diver, and builds custom and vintage motorcycles.
Editorial Writer & PR
A Sydney local, Sam is a jack of all trades, with a Masters of Media Art and Production, and a Bachelors of Art History and English Literature. A local musician, illustrator, writer, and film maker, he brings his unique and creative insight to everything he commits himself to.
Sam works across Art Pharmacy and Culture Scouts to continue to strengthen our professional and creative profiles.
Sam's experience includes working with the ABC, Cobox Studios, Happy Mag, Supanova Pop-Culture Expo, freelance, and self-publishing.
When Sam's not at Art Pharmacy, he's enjoying a flat white or is visiting a local brewery.
Content Manager
With a background in digital and retail product development and content strategy, Meg uses her high energy to think up new and creative ways of maximising content across various platforms.
Meg is a hybrid of creative and organisational freak. She loves exploring new and interesting ways of approaching tasks and challenges, but ensures it's all well documented within an excel spreadsheet.
Meg works on the strategy, branding and direction of content across Art Pharmacy and Art Pharmacy Consulting. She strongly believes in supporting local artists and businesses and truely loves the impact Art Pharmacy has in this space.